Spring yard clean-up is a chore many of us take for granted. Every year, hundreds of volunteers help La Crosse residents complete yard projects they no longer can do themselves. Neighbors Day is an annual, community-wide event to help our neighbors get their yards ready for spring. Volunteers team up to rake leaves, turn garden beds, wash windows, and trim shrubs.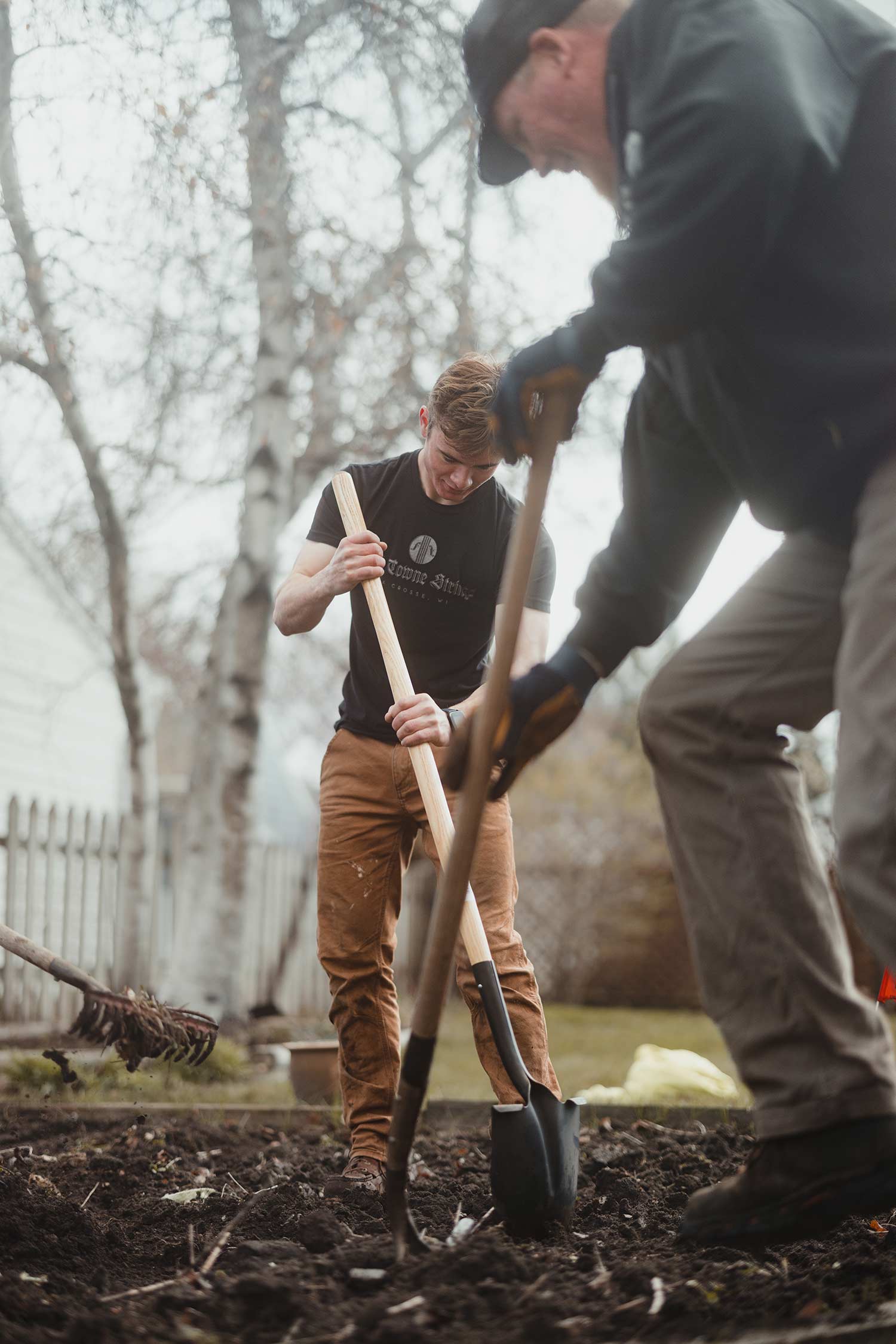 The collective effort is a transformational day in the City of La Crosse.
It has been a popular event since 1996. In 2023, over 500 people volunteered at almost 200 homes, bringing much-needed help to neighbors throughout the city.
Neighbors Day is a family-friendly, active, outdoor event that brings people together for a common good. It's also a great volunteer activity for groups. Faith communities, organizations, businesses, and other groups can put their own teams together and invite their friends, family, and co-workers to join using a unique sign-up link.
Habitat thanks its community sponsors and partners for their support with Neighbors Day:
WKBT, Retired and Senior Volunteer Program (RSVP), City of La Crosse, Harter's, Green Earth Farm, Midwest Family Broadcasting, Fox 25/48, La Crosse Refuse and Recycling Department, and La Crosse Tribune.