"Habitat for Heroes" is an important initiative at Habitat for Humanity of the Greater La Crosse Region. This program was born out of the collaboration of local veterans, veteran's family members, local businesses, and veteran organizations including the La Crosse Vet Center, Logistics Health, the UW-La Crosse Student Veterans Association, the La Crosse Area Veterans Mentor Program, the La Crosse County Veterans Services, and the local VFW. All of the supporters have the same goal in mind; create a path for veterans towards homeownership.
To encourage interaction, skill development, and support for veterans through volunteerism.
To continue to build homes for veterans and their families.
Partner Family
Stories
"All my hard work is paying off and my dreams are coming true!"
Read Full Story
Meet Natasha, our future homeowner. Natasha is a veteran and member of the Combat Veteran Motorcycle Association. Habitat is building a home for Natasha and her daughter in Tomah, WI.
Habitat will host a Groundbreaking Ceremony at the property  to celebrate the start of construction. All community members are welcome!
Groundbreaking Ceremony
Monday, July 10, 3-4pm
428 W Juneau Street
Tomah, WI
VFW La Crosse
Fort McCoy
UW-La Crosse
DAV
Combat Veterans Motorcycle Association
La Crosse Region Veterans Mentor Program
La Crosse County Veterans Office
Optum Serve
Viterbo University
Monroe County CVSO
Multiple Tomah VA Programs
Sign up for our Veteran Build Days
Want to volunteer with other veterans to help build the Veteran Home?
Sign up for one on our quarterly Veteran Build Days.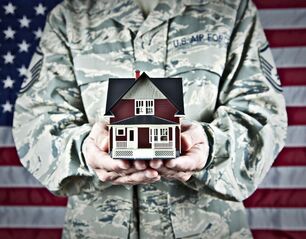 Tour of First Habitat for Heroes Veteran Build Home