Modular: A True Model for Affordable Housing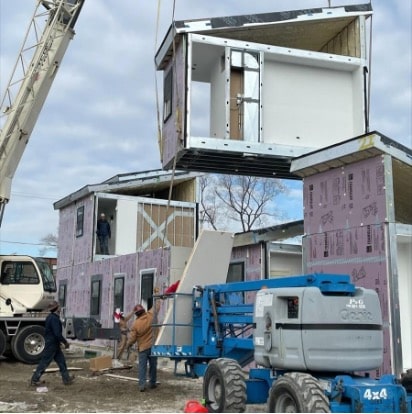 Modular: A True Model in Affordable Housing
By Carter Mandel
This year alone has seen a 4.6 percent increase in housing prices. With a 7.9% increase in housing costs overall,1 housing is in crisis across the state and the nation; with modular housing emerging as a low-cost quality solution, there is still hope.
As hard-working families struggle with skyrocketing housing prices and stagnant wages, finding access to safe and affordable housing is becoming more and more difficult. And high rent costs mean low- and middle-income families are finding it challenging to save for homeownership, causing large swaths of the population to miss out on the security and wealth building that homeownership provides.  Modular housing presents a unique opportunity to address this gap. With strict safety regulations, lower construction costs, the ability to appreciate, and innovative designs that create beautiful homes, Modular homes are a solution to an ever-growing issue.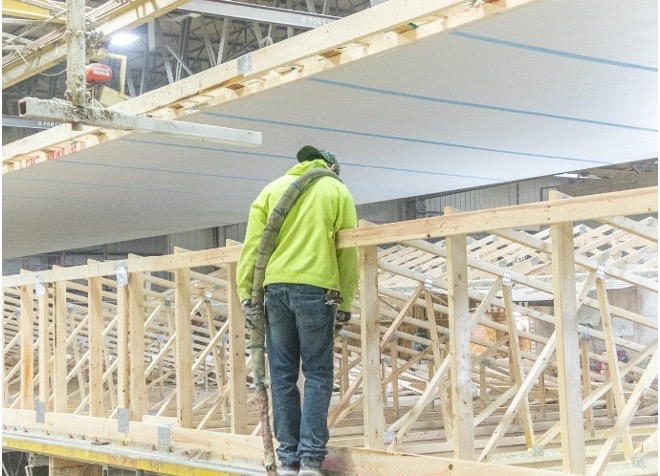 From 1924 to 2023, modular housing has been a common form of housing.3 Modular home construction is simply manufacturer-made housing, straight from the source and perfected by machines rather than construction companies. If you have ever driven down the interstate and witnessed a semi-transporting what seems like a packaged house, you might be witnessing a modular home being delivered to its new "home."
Installing a modular home consists of four components, manufacturing, delivery, construction, and inspection. Modular homes are constructed to the same state, local, or regional building codes as the homes in your neighborhood.4 Habitat for Humanity works with Friendship Homes, a factory based in Montevideo, MN, to secure beautiful architecture and safe modular homes for the community. 5
Physical safety, as well as financial safety, is essential to Habitat for Humanity. Modular housing offers a great launching point for low-income families to get into the home-owning world. With the potential to cost 30% less than traditional homes, homeowners are looking at a sizable advantage. Another aspect of modular homes is the ability to appreciate. When an individual is a tenant within a rental community, they lose the ability to benefit from increases in housing values. The ability to create wealth through homeownership is a solution to generational poverty, allowing families to invest in business, education, and future generational success.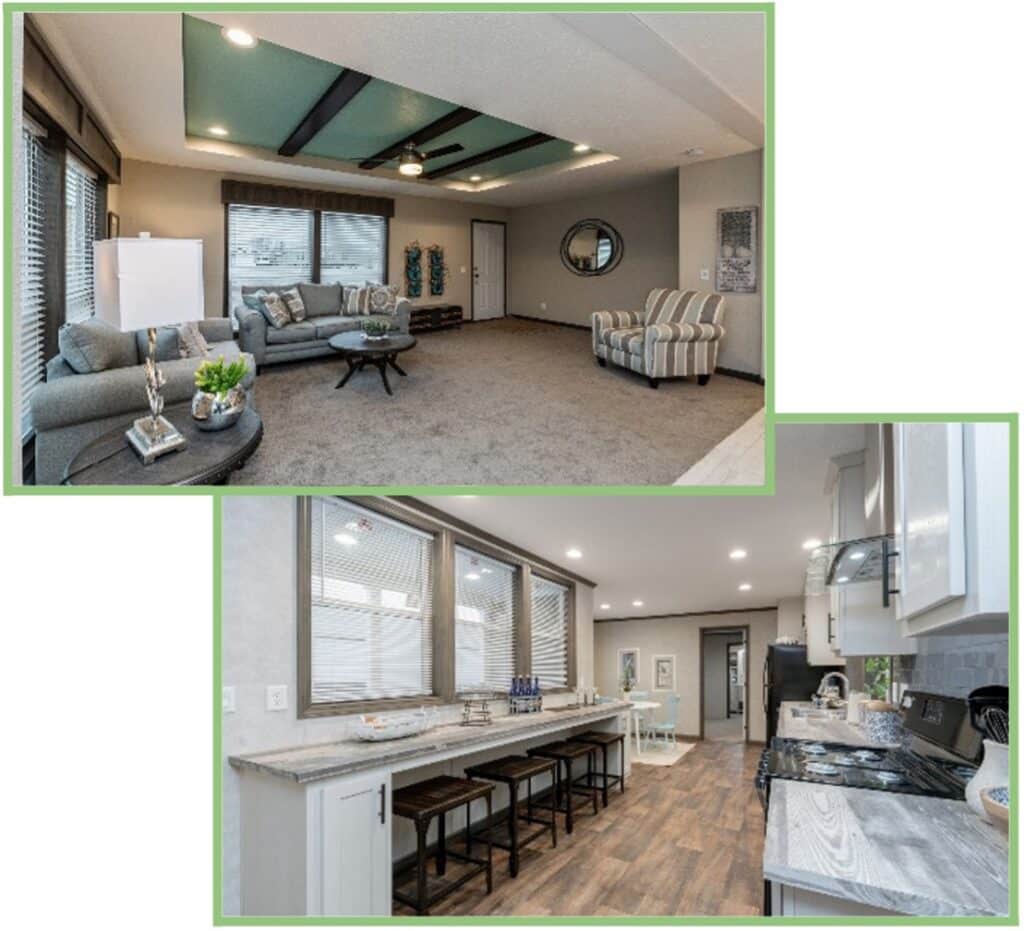 Habitat is licensed as a Manufactured and Modular Dealer in the State of Wisconsin. This allows them to purchase homes direct from the factory and provide a direct-to-homeowner product that eliminates third-party markups.
The company is dedicated to creating safe and affordable homes for anyone. With different homes being established in Canada and the U.S., these modular homes were built to survive, designed especially for the cold and wet environments of the Midwest. These Energy Star-certified homes offer quality construction and energy efficiency for Habitat homeowners. 12
Habitat for Humanity is looking to help Wisconsin families find homes. Affordable homes never mean ugly, low-quality, or unsafe homes. Modular housing is factory-made to follow the same housing codes as any other house near you. They benefit from the value of the community. Habitat for Humanity in La Crosse has already gotten approval from the city and has the license to begin building; the only thing they need is the public's support. When impoverished families need safe, beautiful homes, modular housing is the solution. Go to your local city council and let them know that the community is on the side of housing for all. Be the "model" of a modular housing advocate.
1 U.S. Bureau of Labor Statistics. (n.d.). Consumer prices for shelter up 7.9 percent from January 2022 to January 2023. U.S. Bureau of Labor Statistics.
2 State of Wisconsin Interagency Council on Homelessness, & Basford, M., 2022 Annual Report to the Governor and Legislature. La Crosse, WI.
3 Marquit, A. (n.d.). From Sears & Roebuck to Skyscrapers: A History of Prefabricated and Modular Housing.
4 "Manufactured Housing and Standards- Frequently Asked Questions." HUD.gov / U.S. Department of Housing and Urban Development (HUD), Accessed 11 May 2023.
5 Construction Photo, About Us
Partner Family
Stories
Darshida has been working to become a homeowner for years. She is a passionate nurse, a dedicated mother to four boys, and a longtime La Crosse resident. After years of hard work and unforeseen obstacles, Darshida and her family moved into their new home in spring 2023.
Read Full Story